Moving without any concerns?
Are you looking for a company that guarantees a carefree removal? De Jong Verhuizingen is your partner for all sorts of removals in the Netherlands and abroad. We are specialised in removals from and to Scandinavia.
Save a lot of time and energy
A trusted family business for 100 years already
An expert, professional and friendly removal team
No down payment on your removal
High customer rating
The recognised removers from De Jong Verhuizingen annually move more than a thousand individuals and eighty companies throughout the Netherlands and Europe!
An expert and professional removal company
Since 1916, De Jong Verhuizingen has been acting as a family business in the world of removals. De Jong Verhuizingen has specialised knowledge of practically every field. Throughout those hundred years, always one thing stayed the same: delivering a stress-free moving day that leaves the customer feeling satisfied!
Every day, De Jong Verhuizingen works for individuals, healthcare facilities, (semi) government agencies and reputable companies, especially from the north of the Netherlands. De Jong Verhuizingen's basic principles are quality and efficiency at a competitive rate. 

Do you want a stress-free removal too? Don't hesitate to contact us.

Play Video (01:04)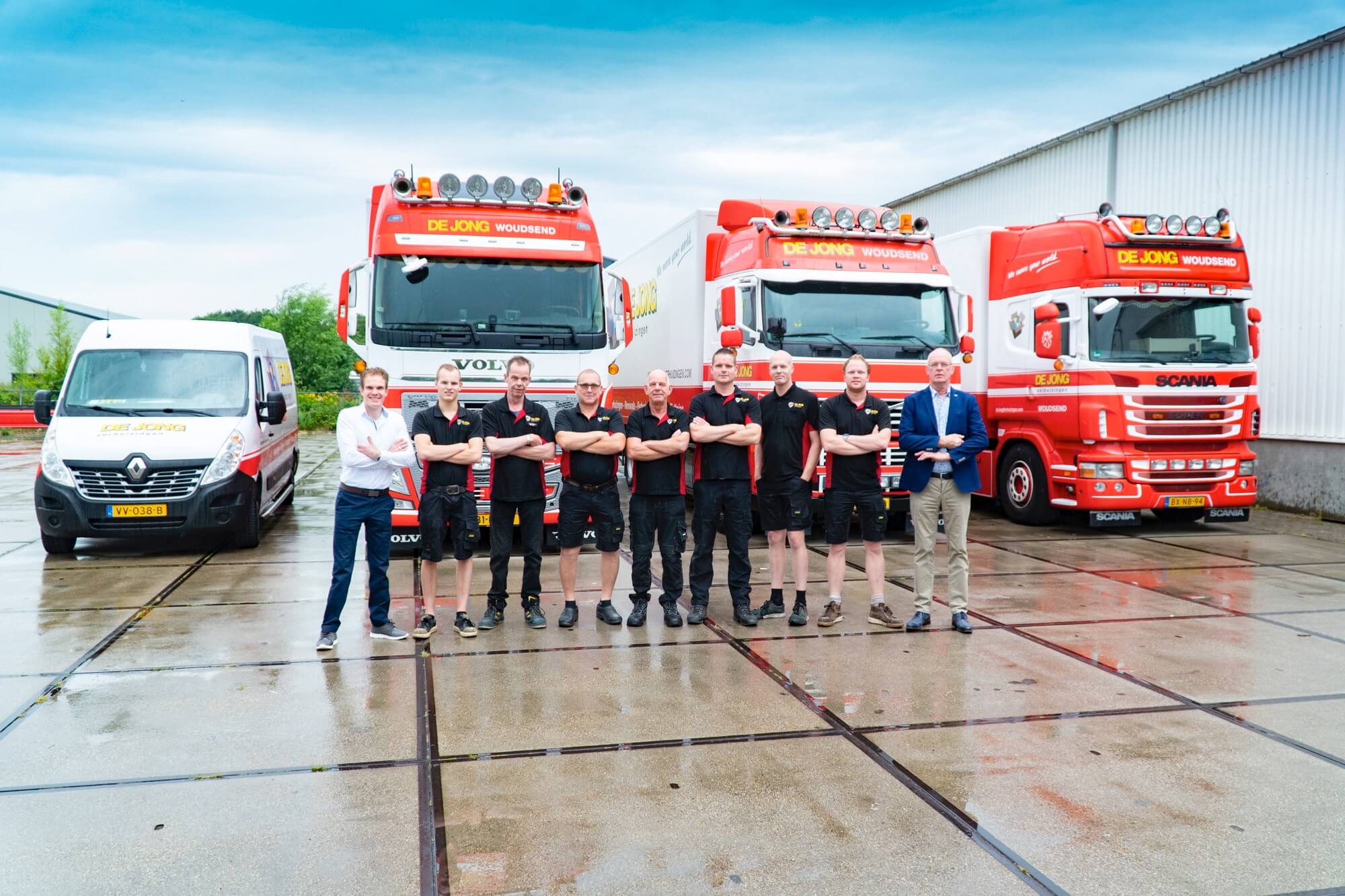 Additional services by De Jong Verhuizingen
Pluspunten:
Ramon, Sjoerd en Arjan hebben ons op zeer professionele manier verhuisd. Deze mannen nemen de stress weg die met een verhuizing gepaard gaan.
We hebben dit als zeer prettig ervaren.

Verbeterpunten:
Geen
---
Pluspunten:
De verhuizing van Oegstgeest naar Poppenwier en opslag was top! Het was naar ons idee een ingewikkelde klus waarvan de heren goed op de hoogte waren, meedachten en prima uitvoerden. Voorzover wij nu kunnen nagaan is alles op de goede plek terecht gekomen. Wij zijn heel tevreden!
Verbeterpunten:
Geen.
---
Pluspunten:
zeer ervaren verhuizers, die goed zorg dragen voor de spullen..
Matrassen, schilderijen, computer en TV speciaal i gepakt.
Mooie kleding dozen waar een rail in zit.

Verbeterpunten:
Hebben wij niet
---
Pluspunten:
Firma de Jong heeft ons een gesmeerde verhuizing uitgevoerd met een drietal vlotte ervaren verhuizers!
Verbeterpunten:
Kan het me niet bedenken.
---
Pluspunten:
We zijn erg tevreden over uw dienstverlening. Onze inboedel werd in goed overleg vervoert voor opslag. We hopen op een verdere samenwerking tbv onze verhuizing naar Arvika Zweden. We danken het verhuisteam nogmaals voor hun werkzaamheden.
Verbeterpunten:
Kan het me niet bedenken.
---
Previous
Next
Weten wat jouw verhuizing gaat kosten? Vraag een gratis offerte aan
Tips en nieuws van onze vakmensen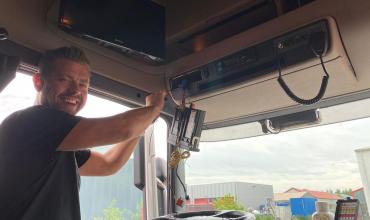 Nieuw GPS rittenregistratie systeem voor onze voertuigen
Vrijdag 22 mei zijn al onze voertuigen voorzien van een nieuwe GPS systeem. Dit GPS volgsysteem registreert niet alleen de volledige rit en kilometers, maar ook de afgelegde tijd en komt met fiscale rapportages.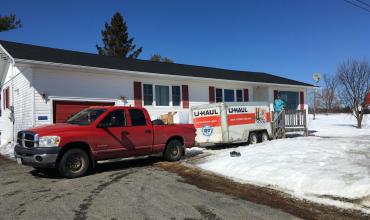 Bart besloot te emigreren naar Canada als boer
Bart van der Brug (33) verliet aan het begin van dit jaar Nederland om naar Canada te emigreren. Daar is hij de 'Herd manager' van een melkveebedrijf in Whitney, New Brunswick en heeft hij de verantwoording over meer dan 200 koeien. Een verhuizing die al een tijdje in zijn hoofd rondspookte.
Vakkundig en professioneel verhuisbedrijf
Al sinds 1916 is De Jong Verhuizingen als familiebedrijf actief in de verhuiswereld. Op nagenoeg ieder terrein heeft De Jong Verhuizingen specialistische kennis in huis. In die honderd jaar is er bij De Jong Verhuizingen altijd één ding hetzelfde gebleven: het bezorgen van een zorgeloze verhuisdag waar de klant met een tevreden gevoel op terug kijkt!
De Jong Verhuizingen is dagelijks werkzaam voor particulieren, zorginstellingen, (semi)overheidsinstellingen en gerenommeerde bedrijven, vooral uit Noord-Nederland. Uitgangspunten van De Jong Verhuizingen zijn kwaliteit en efficiëntie tegen een concurrerend tarief. 

Wilt u ook een zorgeloze verhuizing? Neem dan contact met op ons op.