Moving without any concerns?
Are you looking for a company that guarantees a carefree removal? De Jong Verhuizingen is your partner for all sorts of removals in the Netherlands and abroad. We are specialised in removals from and to Scandinavia.
Save a lot of time and energy
A trusted family business for 100 years already
An expert, professional and friendly removal team
No down payment on your removal
High customer rating
The recognised removers from De Jong Verhuizingen annually move more than a thousand individuals and eighty companies throughout the Netherlands and Europe!
An expert and professional removal company
Since 1916, De Jong Verhuizingen has been acting as a family business in the world of removals. De Jong Verhuizingen has specialised knowledge of practically every field. Throughout those hundred years, always one thing stayed the same: delivering a stress-free moving day that leaves the customer feeling satisfied!
Every day, De Jong Verhuizingen works for individuals, healthcare facilities, (semi) government agencies and reputable companies, especially from the north of the Netherlands. De Jong Verhuizingen's basic principles are quality and efficiency at a competitive rate. 

Do you want a stress-free removal too? Don't hesitate to contact us.

Play Video (01:04)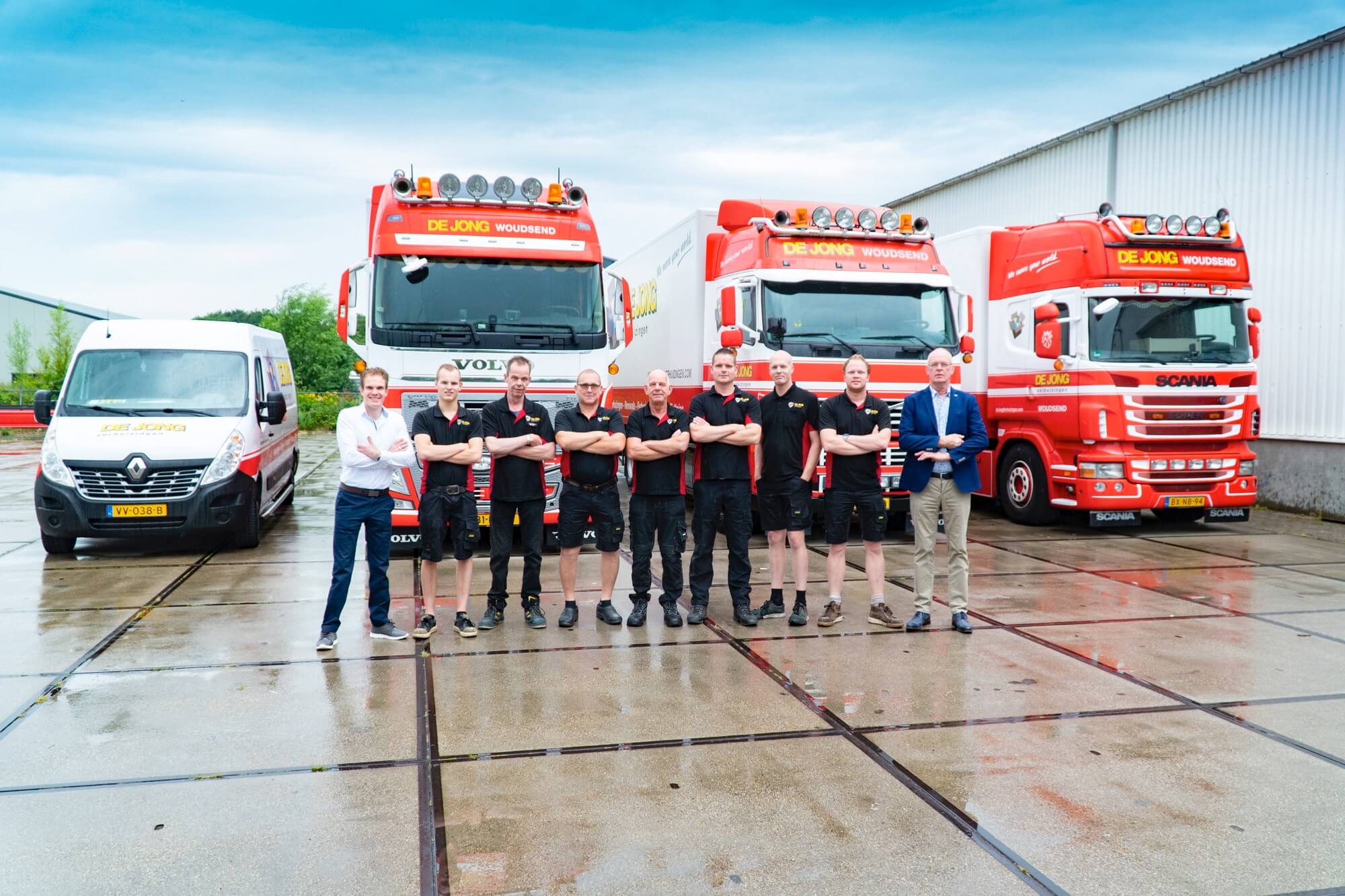 Additional services by De Jong Verhuizingen
Pluspunten:
De verhuizing verliep erg prettig. Gezellig en enthousiast team.
---
Pluspunten:
Fijn kontact en de mannen werken snel en luisteren naar de wensen van de klant enhet was een feestje om te verhuizen Dus de volgende keer weer verhuizen met de jong
---
Hans Weimer uit Deventer Bisch en Duin
Pluspunten:
tijdig alle afspraken nagekomen
---
Sjouke W Hijlkema uit Heerenveen
Pluspunten:
Ook nu heeft De Jong Verhuizingen onze inboedel weer netjes verhuisd. Het contact met zowel Peter en Maurits de Jong als met het verhuisteam was heel goed. Het verhuisteam ging vakkundig en met zorg met onze inboedel om. Waar mogelijk was men ons behulpzaam. Wij hopen niet meer te verhuizen, maar als wij in de toekomst weer in Friesland zouden gaan wonen, dan zouden wij zeker weer bij De Jong Verhuizingen aankloppen. Met een gerust hart kan je de verhuizing aan De Jong Verhuizingen overlaten. (En dat hebben we bij andere verhuizers in het verleden wel eens anders meegemaakt.)
---
W.M. Schinkelshoek uit Gorinchem
Pluspunten:
We hebben ervaren dat er op bepaalde punten te weinig overleg was, waardoor dingen verhuisd werden die niet mee moesten. Ook is er enige schade aan een wandlampje. Een van de drie glazen kelkjes is gebroken, waardoor het hele lampje inclusief de dimmer weggegooid moest worden. Ook de geërfde meer dan 80 jaar oude schemerlamp is zwaar beschadigd, de perkamenten kap is geheel los en uit elkaar geraakt. De lieve herinneringen aan mijn schoonouders en de ouders van mijn vrouw willen we graag in stand houden. Hoe lossen we de totale schade op?
---
Pieter M.I. van Gool uit Bolsward
Previous
Next
Weten wat jouw verhuizing gaat kosten? Vraag een gratis offerte aan
Tips en nieuws van onze vakmensen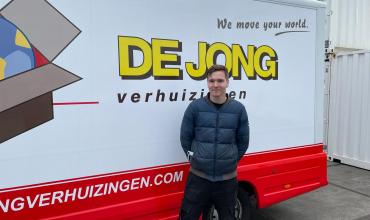 Nieuwe medewerkers!
Het team van De Jong Verhuizingen is in maart 2021 versterkt met twee nieuwe krachten! Wij stellen ze graag even aan je voor.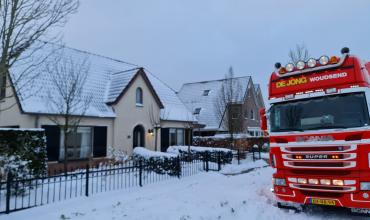 Sneeuw, winter en verhuizen. Gaat alles door?
Nu wij met zijn allen in Nederland in de ban zijn van het koude en prachtige winterweer, krijgen wij regelmatig vragen van onze klanten of geplande verhuizingen wel doorgaan. Het antwoord is bijna alle gevallen JA!
Vakkundig en professioneel verhuisbedrijf
Al sinds 1916 is De Jong Verhuizingen als familiebedrijf actief in de verhuiswereld. Op nagenoeg ieder terrein heeft De Jong Verhuizingen specialistische kennis in huis. In die honderd jaar is er bij De Jong Verhuizingen altijd één ding hetzelfde gebleven: het bezorgen van een zorgeloze verhuisdag waar de klant met een tevreden gevoel op terug kijkt!
De Jong Verhuizingen is dagelijks werkzaam voor particulieren, zorginstellingen, (semi)overheidsinstellingen en gerenommeerde bedrijven, vooral uit Noord-Nederland. Uitgangspunten van De Jong Verhuizingen zijn kwaliteit en efficiëntie tegen een concurrerend tarief. 

Wil je ook een zorgeloze verhuizing? Neem dan vrijblijvend contact met ons op.