Moving without any concerns?
Are you looking for a company that guarantees a carefree removal? De Jong Verhuizingen is your partner for all sorts of removals in the Netherlands and abroad. We are specialised in removals from and to Scandinavia.
Save a lot of time and energy
A trusted family business for 100 years already
An expert, professional and friendly removal team
No down payment on your removal
High customer rating
The recognised removers from De Jong Verhuizingen annually move more than a thousand individuals and eighty companies throughout the Netherlands and Europe!
An expert and professional removal company
Since 1916, De Jong Verhuizingen has been acting as a family business in the world of removals. De Jong Verhuizingen has specialised knowledge of practically every field. Throughout those hundred years, always one thing stayed the same: delivering a stress-free moving day that leaves the customer feeling satisfied!
Every day, De Jong Verhuizingen works for individuals, healthcare facilities, (semi) government agencies and reputable companies, especially from the north of the Netherlands. De Jong Verhuizingen's basic principles are quality and efficiency at a competitive rate. 

Do you want a stress-free removal too? Don't hesitate to contact us.

Play Video (01:04)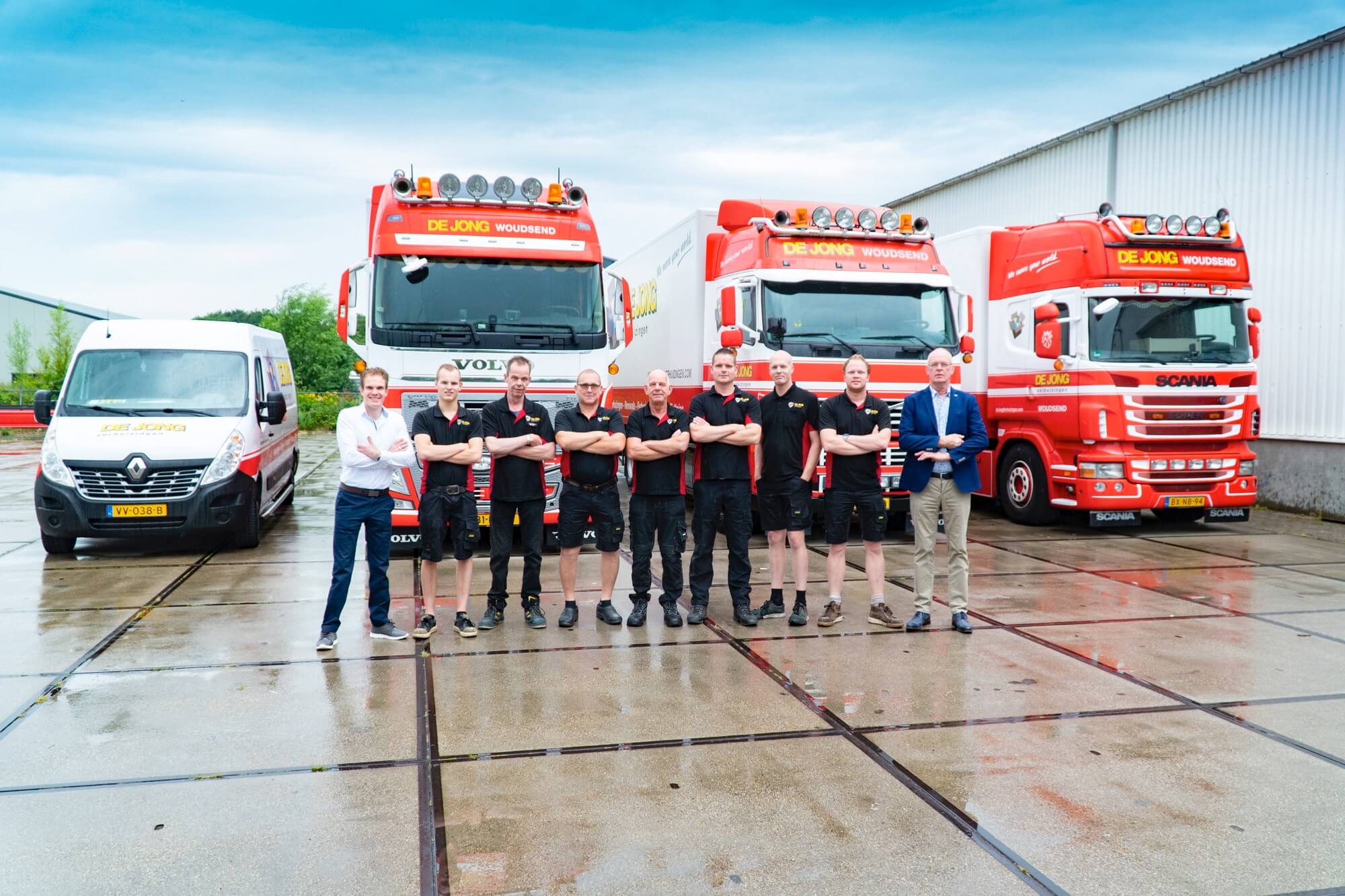 Additional services by De Jong Verhuizingen
Pluspunten:
Vriendelijke mannen, waren op tijd en hebben hun uiterste best gedaan.
---
Pluspunten:
De medewerkers zijn voortvarend te werk gegaan. Ruim binnen de tijd die wij hadden verwacht was alles ingeladen. Er werd goed met ons overlegd en er werden bruikbare suggesties voor oplossingen aangedragen. Ook werd er goed rekening gehouden met onze wensen. Buitengewoon prettig om met deze mensen samen te werken.
---
Pluspunten:
De jong verhuizingen is een bedrijf die weet wat ze doen. Ik ben uitermate tevreden hoe alles is verlopen. Vriendelijk personeel. Zeer kundig. Top.
---
Pluspunten:
Op basis van goede afspraken vooraf verliep de verhuizing van een leien dakje. We hadden voldoende tijd om voor te bereiden en op de dag van de verhuizing zijn de zaken soepel verlopen, er was zorg voor alles en m.n. ook de schilderijen en HIFI-apparatuur.
---
Pluspunten:
We zijn erg tevreden over het verrichte werk! Ondanks dat het wat kortdag was, is alles gelukt. Hartelijk dank!
---
Previous
Next
Weten wat jouw verhuizing gaat kosten? Vraag een gratis offerte aan
Tips en nieuws van onze vakmensen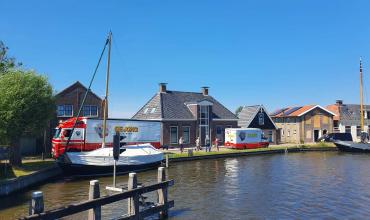 Verhuizen van de Randstad naar het Noorden vanwege corona?
De woningmarkt staat op zijn kop. Is dat nieuws? Nou nee, niet echt. De prijzen van huizen stijgen immers al een aantal jaren en records worden gebroken. Zelfs het coronavirus heeft de huizenmarkt niet doen instorten. Integendeel; de stijging van de prijzen neemt alleen maar toe. Een populaire regio om naar toe te verhuizen is onze mooie regio: Zuidwest Friesland.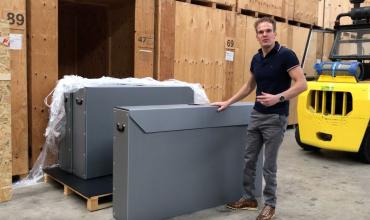 Veilig je televisie en schilderijen verhuizen
Zonder zorgen je waardevolle schilderijen en flatscreen televisie verhuizen? Wij weten als geen ander hoe belangrijk, maar ook hoe fragiel deze bezittingen zijn. Daarom maken wij sinds kort gebruik van nieuwe 'schilderijkoffers'. Deze koffers worden tegenwoordig niet alleen voor het verhuizen van schilderen ingezet, maar tevens voor grote flatscreen televisies.
Vakkundig en professioneel verhuisbedrijf
Al sinds 1916 is De Jong Verhuizingen als familiebedrijf actief in de verhuiswereld. Op nagenoeg ieder terrein heeft De Jong Verhuizingen specialistische kennis in huis. In die honderd jaar is er bij De Jong Verhuizingen altijd één ding hetzelfde gebleven: het bezorgen van een zorgeloze verhuisdag waar de klant met een tevreden gevoel op terug kijkt!
De Jong Verhuizingen is dagelijks werkzaam voor particulieren, zorginstellingen, (semi)overheidsinstellingen en gerenommeerde bedrijven, vooral uit Noord-Nederland. Uitgangspunten van De Jong Verhuizingen zijn kwaliteit en efficiëntie tegen een concurrerend tarief. 

Wilt u ook een zorgeloze verhuizing? Neem dan contact met op ons op.