Moving without any concerns?
Are you looking for a company that guarantees a carefree removal? De Jong Verhuizingen is your partner for all sorts of removals in the Netherlands and abroad. We are specialised in removals from and to Scandinavia.
Save a lot of time and energy
A trusted family business for 100 years already
An expert, professional and friendly removal team
No down payment on your removal
High customer rating
The recognised removers from De Jong Verhuizingen annually move more than a thousand individuals and eighty companies throughout the Netherlands and Europe!
An expert and professional removal company
Since 1916, De Jong Verhuizingen has been acting as a family business in the world of removals. De Jong Verhuizingen has specialised knowledge of practically every field. Throughout those hundred years, always one thing stayed the same: delivering a stress-free moving day that leaves the customer feeling satisfied!
Every day, De Jong Verhuizingen works for individuals, healthcare facilities, (semi) government agencies and reputable companies, especially from the north of the Netherlands. De Jong Verhuizingen's basic principles are quality and efficiency at a competitive rate. 

Do you want a stress-free removal too? Don't hesitate to contact us.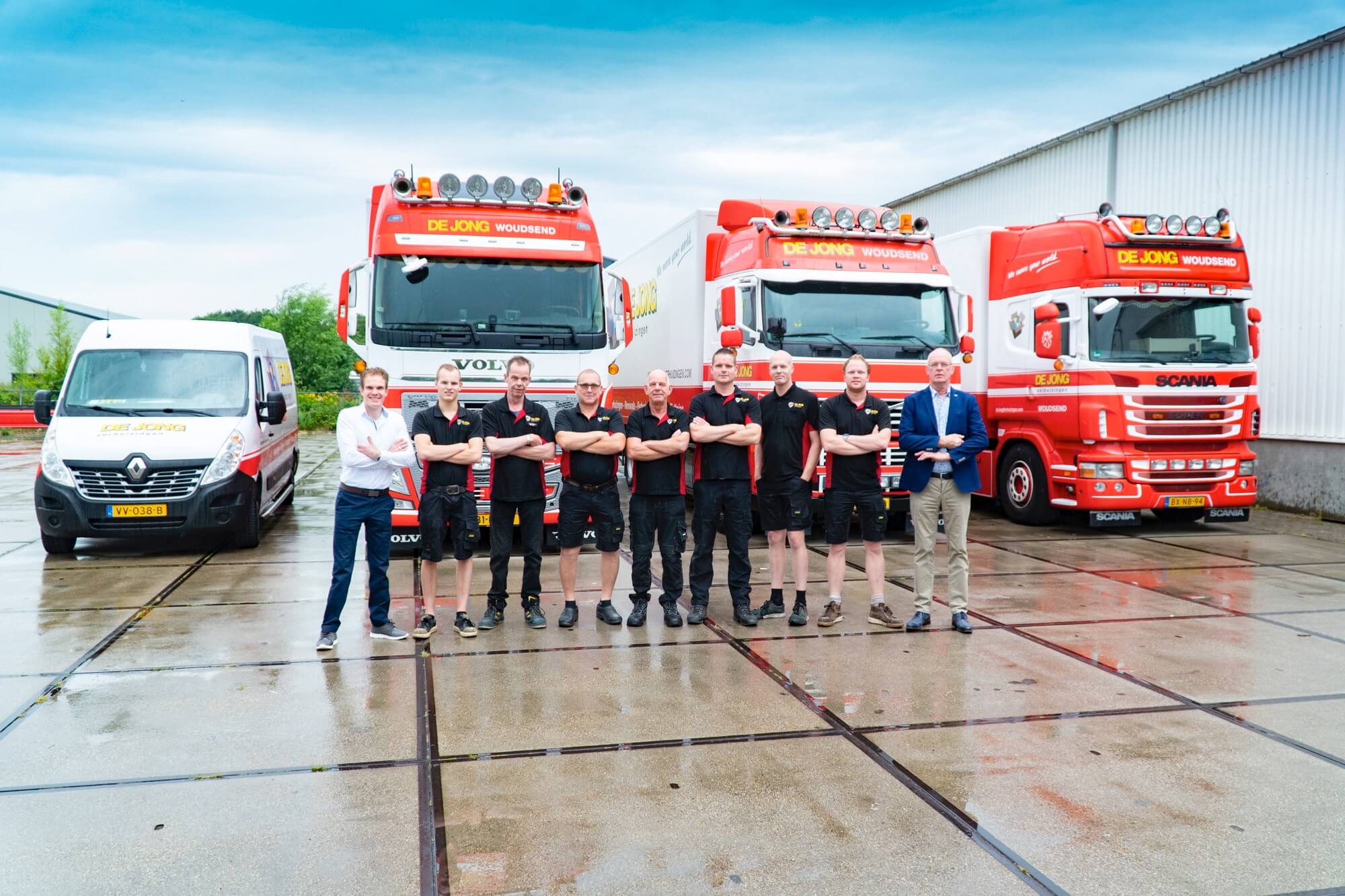 Additional services by De Jong Verhuizingen
Pluspunten:
Professionals die plezier hebben in hun werk en als team uitstekend samenwerken.
Verbeterpunten:
Telefonische bereikbaarheid kantoor
---
Pluspunten:
zeer vlotte en deskundige diensten:
de verhuizing alsmede het leegruimen en afvoeren van de overtollige inboedel is zeer correct en snel uitgevoerd
De hele verhuizing en het leegruimen van het huis is geheel door fa de Jong uitgevoerd.
wij hebben enkel wat persoonlijke spullen in dozen gestopt, verder is alles verzorgd.
Verbeterpunten:
geen
---
Pluspunten:
plezierige samenwerking tussen verhuismensen en bewoners

Verbeterpunten:
nvt
---
Pluspunten:
- informatievoorziening vooraf
- duidelijke offerte, keuze uit twee soorten verhuizing
met duidelijke prijsspecificatie
- zorgvuldige medewerkers die alles netjes hebben
ingepakt en gelost
- alle spullen zijn onbeschadigd aangekomen

Verbeterpunten:
Er zou minimaal 1 medewerker die had ingepakt ook aanwezig zijn bij het lossen in Sollentuna (Zweden). Deze afspraak is door vakantie bezetting niet nagekomen. Daar hebben we overigens verder geen nadeel van ondervonden
---

Verbeterpunten:
Geen, alles was goed.
---
Previous
Next
Weten wat jouw verhuizing gaat kosten? Vraag een gratis offerte aan
Tips en nieuws van onze vakmensen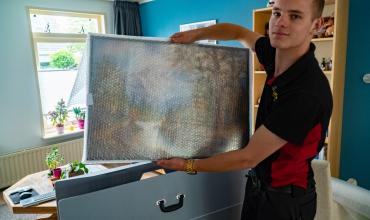 10 tips voor het inpakken tijdens de verhuizing!
Voor het inpakken zijn ontzettend veel slimme trucjes. Daarom geven wij je 10 tips voor het inpakken tijdens de verhuizing!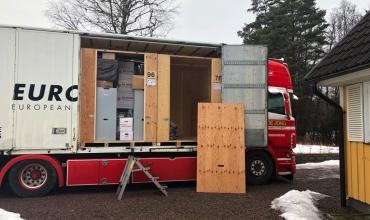 Voorbereiding voor je verhuizing?! Wat te doen?
Als je binnen een afzienbare tijd gaat verhuizen, kan dat veel stress met zich meebrengen. Een goede voorbereiding is ook in de verhuizerswereld het halve werk. Op welke manieren kan je de daadwerkelijke verhuisdag soepel laten verlopen? In tien stappen laten wij dat zien!
Vakkundig en professioneel verhuisbedrijf
Al sinds 1916 is De Jong Verhuizingen als familiebedrijf actief in de verhuiswereld. Op nagenoeg ieder terrein heeft De Jong Verhuizingen specialistische kennis in huis. In die honderd jaar is er bij De Jong Verhuizingen altijd één ding hetzelfde gebleven: het bezorgen van een zorgeloze verhuisdag waar de klant met een tevreden gevoel op terug kijkt!
De Jong Verhuizingen is dagelijks werkzaam voor particulieren, zorginstellingen, (semi)overheidsinstellingen en gerenommeerde bedrijven, vooral uit Noord-Nederland. Uitgangspunten van De Jong Verhuizingen zijn kwaliteit en efficiëntie tegen een concurrerend tarief. 

Wilt u ook een zorgeloze verhuizing? Neem dan contact met op ons op.